ABOUT US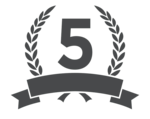 5 Decades of Expertise

Best in Class Innovation

Superior Quality

Highest Safety &
Hygiene Standards
5 decades ago, a pioneering vision to help India sleep better transformed into a reality with the inception of Duroflex which today is the leading sleep solutions company in the country. The rich expertise from the 50+ years of our existence helps us take forward this vision through continuous innovation and making research-backed and technology-led mattresses, pillows, protectors and sleep tech options and more for a truly enriching sleep experience. Today we have grown into a sleep solutions company with a national footprint, cutting edge products, many exclusive technologies and fully backward integrated manufacturing facilities making us India's fastest growing mattress brand.
We have been known for our industry-first innovations and that has helped us be flag bearers of the latest in sleep technology. Putting consumer needs first, we were first in the category to put forward a portfolio of products based on their needs rather than input material. This mindful organisation of our product portfolio has helped us solve consumer problems. Our three signature mattress ranges include Duropedic, Energise and Natural Living, all designed to address customer needs. Every mattress in the range is engineered to improve overall sleep quality by making best possible use of materials and their inherited strength.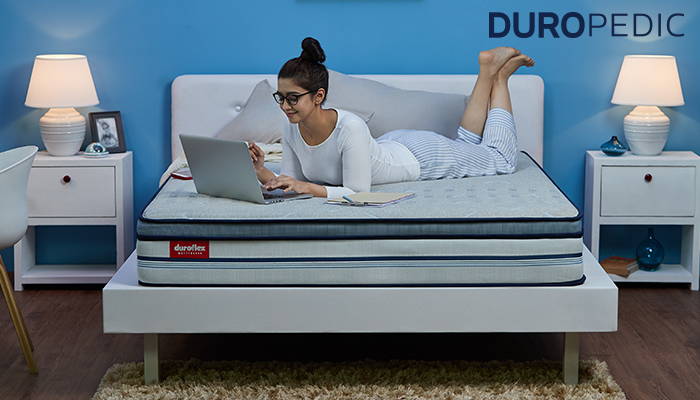 Creating new benchmarks for the category, we created the Duropedic range -India's No.1 doctor recommended orthopedic mattress range. This advanced orthopedic range features the exclusive 5 zoned orthopedic support layer which is tested and recommended by the experts at the National Health Academy.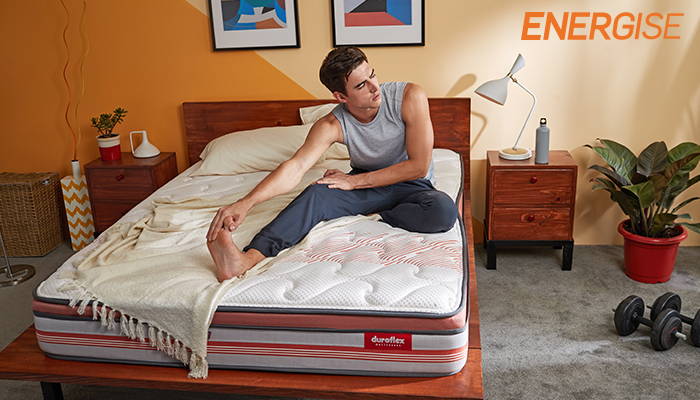 Designed to meet the power packed lifestyle needs of active individuals, Energise range of mattresses use many innovative sleep technologies developed by us like Anti – Stress fabric, 3 zoned NRG Layer and QUBE Cell technology to bring you the deepest, most energising sleep.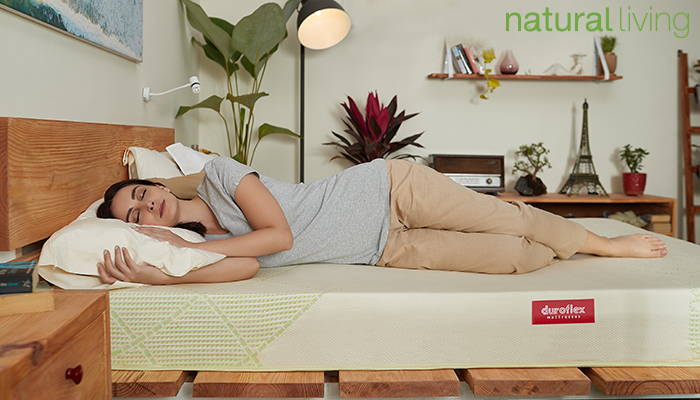 An eco-friendly mattress range, Natural Living is built on the principles of sustainable living by using natural materials like latex foam, coir and organic cotton fabric and applying carbon neutral processes in its manufacturing.
We are also the first designer mattress brand in the country to develop a signature designer aesthetic and introduce them to all of our mattress ranges.
What started as ripples in the backwaters of Kerala and moved onto being a full-fledged retail network across India has now also transformed into a digitally-driven business. Today we have an ever growing network of retail outlets spread across the country, including exclusive stores and experience centers present in the metros.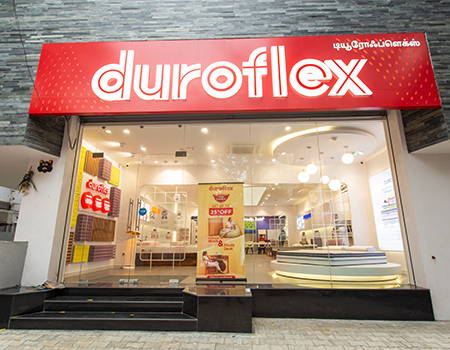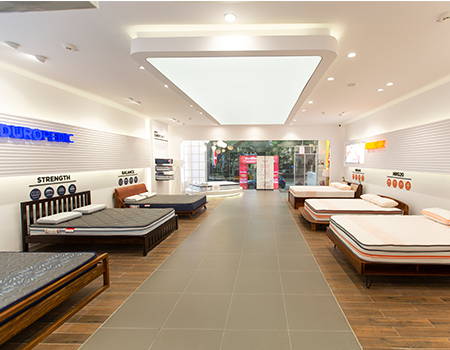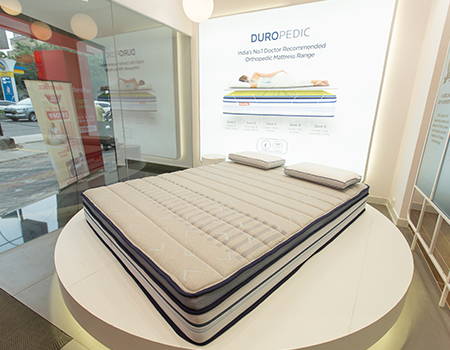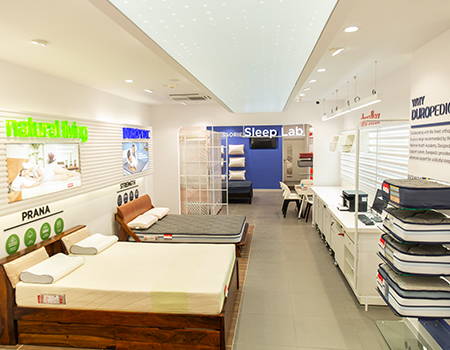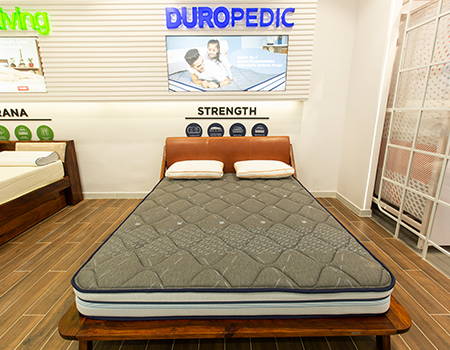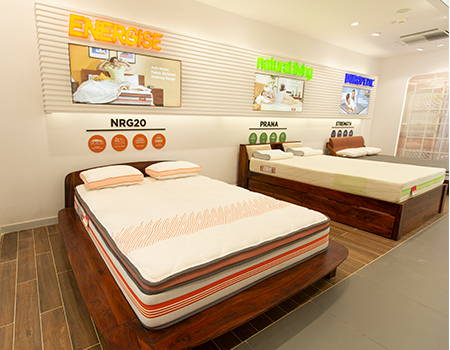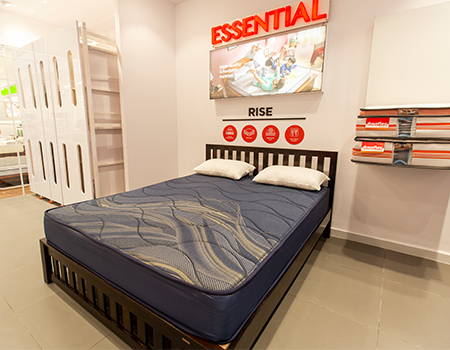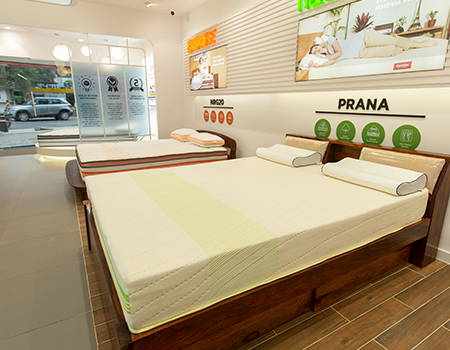 We take immense pride in our manufacturing capabilities. All our mattresses are produced in house at our factories located in various parts of India with advanced production capacities for spring, foam and coir. We have 3 production units in Hosur and Karimangalam in Tamil Nadu with a satellite unit in Hyderabad and Bhiwandi each. Our Hosur plant is South India's largest foam manufacturing unit. We have another manufacturing unit in Indore to help us be closer to our consumers in the west and north market.
Helping India Sleep Better
We love bridging the gap between science and sleep. We not only constantly strive to innovate, evolve and experiment using our unmatched expertise to offer best-in-class sleep solutions but also start and take forward conversations around the subject of sleep so that we all sleep better.