ENERGISE MATTRESSES
ENERGISE FOR THE DAY!
Here's a revolutionary mattress range designed to help you meet the endless demands of your power-packed day by providing you with the deepest, most energising sleep. In a world where job lists are infinite and energy finite, your sleep is your only natural recharge system. Built with many innovative sleep technologies, our Energise Range of plush mattresses with full body support charges you up while you sleep so that you can be recharged to take on the day.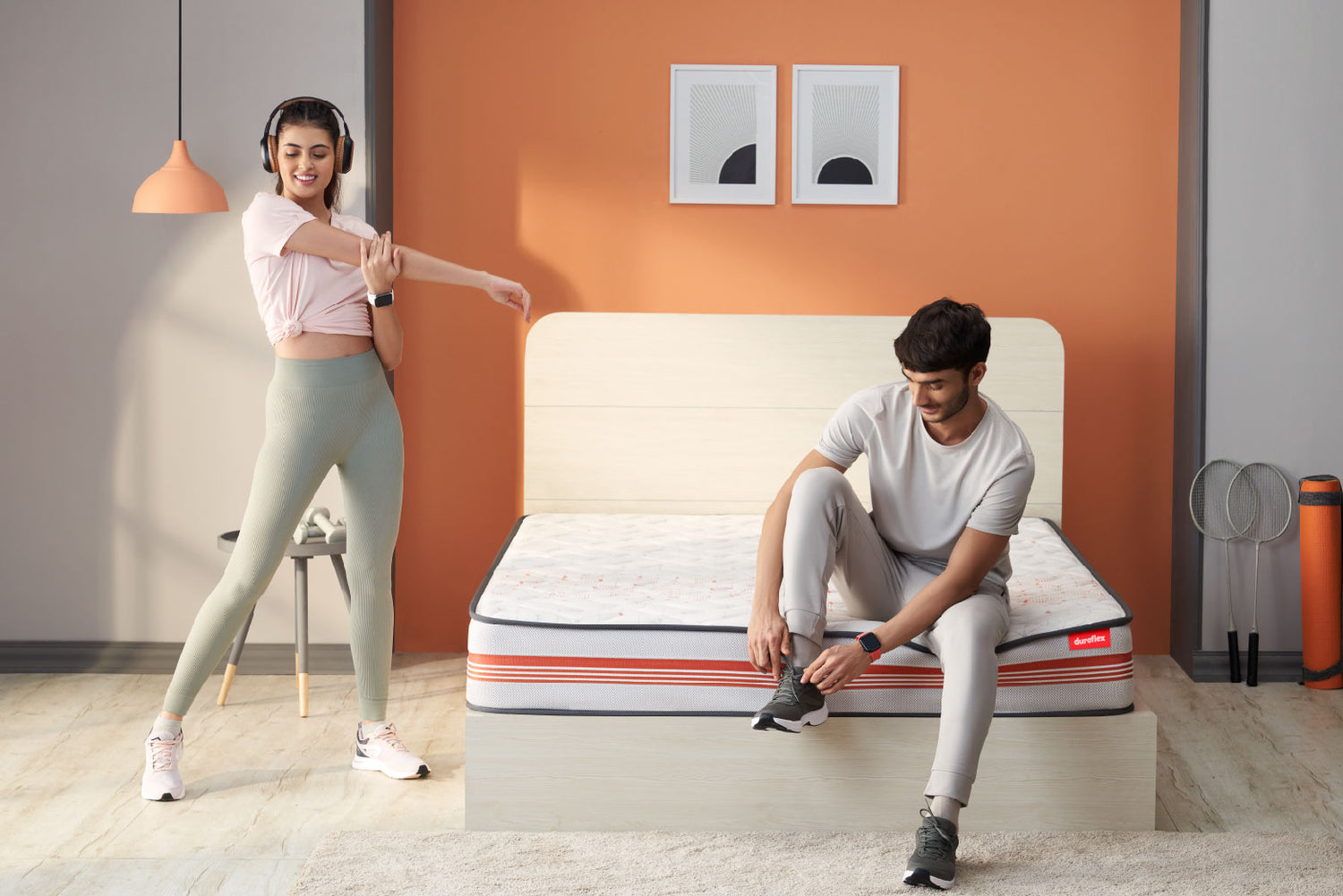 FEATURES
3 Zone Copper Infused NRG Layer
Smart grooves and Copper-infusion for promising zonal support with extra air circulation and coolness
Anti Stress Fabric
Unique technology designed to repel negative ions from your body, leaving you positively energised
Zero Motion Transfer
Our 3 Zone Pocket Spring Layer stops motion from travelling across the mattress, ensuring undisturbed deep sleep
Plush & Bounce
Experience cloud-like comfort with optimum bounce and extra softeness
FAQ's
What is a plush mattress?

A plush mattress is a soft mattress offering cloud-like comfort. They usually help you experience a "skinked-in" feeling due to the low firmness level.

Is a plush mattress good for your back?

Since plush mattresses offer a soft feel, they work well for side sleepers or people with average weight and no back problems. Since there are many types of plush mattresses available, it is good to do your research as not all are problematic for the back.

What is the difference between a firm mattress and a plush mattress?

As the name indicates, a firm mattress offers a firm comfort level and is ideal for those looking for lower back support. A plush mattress is a soft-feel mattress that gives cushiony support.

Is plush softer than soft?

No, a plush mattress is a soft mattress. However, these mattresses come with various degrees of softness level. Some will be softer than the others, depeding on the thickness of comfort layers inside.